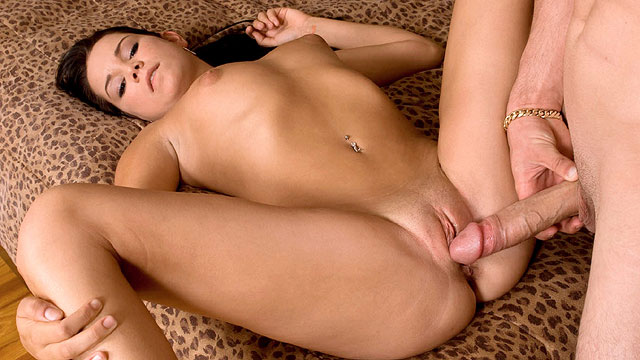 She's nervous. Yeah, right. That's what all aspiring singers say when they blow their auditions. Tanner didn't seem too nervous when it was time to suck cock though. She went straight for the meat. The more she sucked this guy off, the more cock-crazed she became. So into her horny pussy the cock went! Tanner is the kind of girl who likes it rough and hard. Slap her ass and pound her with everything you've got. She may be tiny, but she likes her pussy stuffed to the max. The deeper it goes, the harder she cums. She may not have what it takes to be the next American Idol, but Tanner is a cockstar in our eyes.
More Teens »
Newsflash girls, if you're going to an audition, know what you're auditioning for. Ryan showed up to a tryout for what she thought was a school film. She didn't realize it's an "adult film" that requires nudity. Luckily, she doesn't care. "I've always wanted to be in one of those," Ryan said. She must've done a lot of practicing for her porno debut, because she grabs the stud by the cock and sucks it like it's her job. Well, judging by the look of it, it will be her job from now on. Ryan really wants the part, so she takes this guy's part into her horny pussy. Ryan has decided that "acting" is the career for her, so long as every day is like this one!
More Teens »
Top-Rated Teen Videos
When a girl shows up at your door, saying she's there for the audition, then starts playing with a hula-hoop thingie, what're you gonna do? Fuck her, right? Especially if the situation presents itself as it does here with Anne, who's 29 and from St. Louis, Missouri. Yeah, she looks younger. Cum helps maintain her youthful looks. "I do fuck a lot," Anne said. "I'm horny all the time, and when you're a girl, you can pretty much get it whenever you want it." Only if you're a pretty girl. Or a marginally attractive girl. Or a girl with a working pussy. Let's face it: We guys are horny toads. That's what chicks like Anne are for.
More Teens »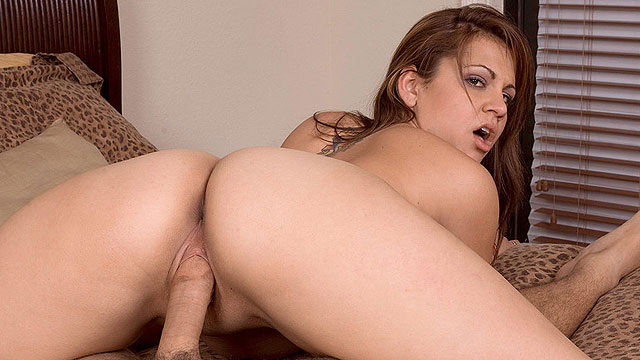 "I've always wanted to be a model, so when I saw this ad for modeling auditions I knew it was my big chance. I'm pretty comfortable in my own skin, so when they asked me model some lingerie I was more than happy to. Then they wanted me to get nude. I was a little skeptical at first, but I figured, 'What the hell?' And anyway, these guys are professionals, right? Well once I got naked it felt really good. I wouldn't mind nude modeling for a living. Then they asked me if I wanted to pose with a cock. It was a big one so I was happy to. Being naked like that really had me turned on, and before I knew it we were fucking for the camera. They told me I'd be great as a porn star and they'd call me as soon as there was an opportunity. I'm still waiting for the call. I can't wait to fuck on camera again," said Ellie.
More Teens »