Popular Teen XXX (Page 2)
"I've always wanted to be a porn star because fucking is my favorite thing to do. I'm from California but I wasn't getting much work there. Someone told me I should come to Florida because that's where amateurs go, so I did. I went to some audition, but I wasn't even sure what it was for. I just did the only thing I know how to do and that's get naked and suck dick. They put a camera on me and I felt like a real porn star! I was a little nervous at first but when the guy started fucking me I completely forgot about the camera. I got on top of him with my back facing him and he started fucking me so hard that his balls slapped against my clit. I was completely lost in the sex!"
More Teens »
Kirra Lynne, a 20-year-old store clerk from Florida, gets her tryout and it turns out she knows how to fuck...really well. How about that! Who would've guessed? Well, we would have. Just look at the girl. Totally fuckable. C-cup tits. Tight ass. Nice legs. Working pussy. Kinda kinky, too. "I really love having my toes sucked on, especially if my guy is doing me at the same time," she said. "It gets me so friggin' hot and makes my orgasms much better. After that, I'm his to do with as he wants. I mean it!" We believe it! Shit, we've seen it for ourselves. Now take a look for yourself...
More Teens »
Sara, a 20-year-old student from Florida, says, "I want to be famous. I'll do whatever it takes. That's right, whatever it takes. I love being the center of attention and I know people would love me if they saw me on screen. And I'm not just hot, I'm talented, too." Sara is a very talented girl, but as we find out in this video, one of her talents isn't singing. That's a problem because she showed up for an audition for singers. But what can Sara do? Get naked. Fuck. Now that's our idea of entertainment!
More Teens »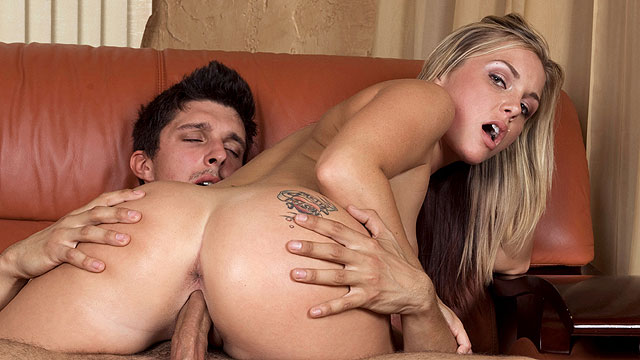 In her three years of modeling, Nikki's never had an audition like this one. And in her years of fucking, she's never had a dick like the one she's about to get. First of all, Nikki has never done nude modeling before. She's a bit shy peeling each article of clothing off, but warms up once she's butt naked and the photographer assures her that they're professionals. She really wants the gig, so Niki takes the initiative and proves that she has skills other than modeling. And those are ball-draining skills that involve heated cock-sucking and intense fucking. She was already hot to begin with, but her horny humping sealed the deal. She landed the gig!
More Teens »
Newsflash girls, if you're going to an audition, know what you're auditioning for. Ryan showed up to a tryout for what she thought was a school film. She didn't realize it's an "adult film" that requires nudity. Luckily, she doesn't care. "I've always wanted to be in one of those," Ryan said. She must've done a lot of practicing for her porno debut, because she grabs the stud by the cock and sucks it like it's her job. Well, judging by the look of it, it will be her job from now on. Ryan really wants the part, so she takes this guy's part into her horny pussy. Ryan has decided that "acting" is the career for her, so long as every day is like this one!
More Teens »