"MODELS WANTED" says the little card Emy Diaz, a 21-year-old student from Miami, Florida, is holding. "I used to dream about becoming a model," said this sexy, little Latina. "But I didn't think that being a model would mean sucking some strange guy's cock and fucking him!" Hey, Emy, the world is full of surprises. And, no, being a model doesn't mean sucking and fucking strangers. But in your case, it does. Not that we wouldn't have wanted to see you if you didn't fuck, but...well, there's just something about the way you're so little-at 5'1", 96 pounds-that gets us going. There's something about how you can barely wrap your little mouth around that big, hard cock, and about how that dick looks like a tree trunk when it's jammed inside your tight cunt. "It's okay, because I liked the taste of his cock and the feeling of it in my pussy," Emy said. Thank you for being you.
More Teens »
"So you know what a mic check is, right? It's when you put the microphone up to your mouth and talk into it to make sure it's still working. Well, I kind of did something like that at this audition I went to. Only instead of a mic check, I did a meat check. Instead of singing into a microphone, I ended up putting a dick in my mouth to make sure it still worked. It did. In fact, it went up as soon as I grabbed it. I love it when a guy gets hard that quick. I didn't get to sing that much, but I sure used my voice when I was getting fucked. I don't think I've ever moaned that loud!" said Sandra.
More Teens »
Jennifer claims she's an 'entertainer.' Apparently that means it's a lot of fun to watch her ride the pink pony. Her tryout to be a cocktail server at a private party turns into her serving her tail to a cock. Jennifer claims that she'll only go as far as wearing lingerie, but as soon as this guy starts talking money, she's ready to drop her panties. Jennifer gets naked and when he offers her even more money to fuck, she happily agrees. She gets on her knees and coats his rod with her spit and even sucks his balls. Then this guy gives her the first installment of her payment: a man-meat deposit in her bald twat. He fucks her in a variety of positions, switching her without even taking his dick out of her cunt. Jennifer loves every second of it. As long as there's a cock involved, she has a promising future in entertainment.
More Teens »
"I didn't really know what to expect at this audition. The flyer said 'Models Wanted' but I wasn't sure what kind of modeling it was. I figured I'd go for it anyway since I have a nice body and face. And a friend of mine told me you don't have to have big boobs to be a model, so my little ones would be perfect for it. So I get there and they tell me to take off my clothes. It was a little weird at first, but I loosened up as time went on. I remember thinking that if I was going to take my clothes off it better be worth my time. That's when one of the cute guys there came up to me, and that's when things got good. I know I look decent naked, but I know I look even better naked with a cock in my mouth. I tried it out and I liked it a lot. I especially liked fucking that guy while making eye contact with the camera. I hope a lot of guys see these pictures and get off from them. If this is what modeling is like, I'd definitely do it again," said Sandy.
More Teens »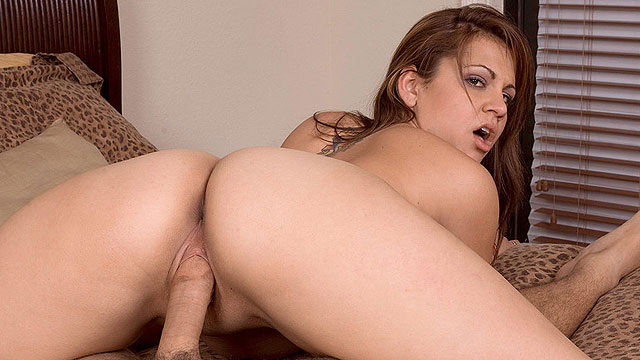 "I've always wanted to be a model, so when I saw this ad for modeling auditions I knew it was my big chance. I'm pretty comfortable in my own skin, so when they asked me model some lingerie I was more than happy to. Then they wanted me to get nude. I was a little skeptical at first, but I figured, 'What the hell?' And anyway, these guys are professionals, right? Well once I got naked it felt really good. I wouldn't mind nude modeling for a living. Then they asked me if I wanted to pose with a cock. It was a big one so I was happy to. Being naked like that really had me turned on, and before I knew it we were fucking for the camera. They told me I'd be great as a porn star and they'd call me as soon as there was an opportunity. I'm still waiting for the call. I can't wait to fuck on camera again," said Ellie.
More Teens »