"I found this flyer on campus looking for entertainers. I wasn't sure what to expect when I got there, but all they wanted me to do was hula-hoop. I figured it would be easy enough. So I put on this skimpy little outfit and showed them what I could do. But then they wanted me to get naked. I was little unsure at first, but then one of the guys there totally hung the hula-hoop on his boner. It was big! After seeing that the only thing I could think about was if his boner tasted as good as it looked. Well it did, and it felt even better in my pussy! And not only was the sex great, but they paid me for my services too. I need to go to more auditions like this one."
More Teens »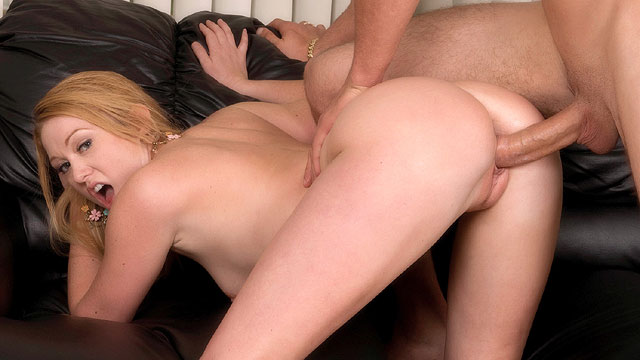 Tatum is one of our more unique applicants. She's flexible, talented and offers to take her clothes off right from the get-go. In a rare turn of events, our producers don't have to budget to pay Tatum for what she's worth, but she's not going to settle for that. She's going to work for a raise, and the first one she gets is a boner that rises for her enthusiastic (and slobbery) cock-sucking. Having a big dick in her mouth makes Tatum's pussy wet, and now she's really going to earn that money. It's not every day that you find a girl who can bend every which way and fuck like an animal. Some girls just want to get drilled, but Tatum works her ass and bounces it up and down, requiring no addition pounding from the guy. In this case her hard work pays off when she's rewarded with wads of money and a wad of cum on her face.
More Teens »
"I can't sing or act or dance but I don't think that really matters if you want to be famous," said Missy. "Lots of celebrities have no talent, and yet you seem all over TV. It's all about who you know...and what you do to them. I went to some audition to become a star, and I told the guys there I didn't really have any talent, but I could give one of them head. So I did. And I let him fuck my big titties, too. Then he put it in my pussy and that felt really good. I guess I know how to do something after all, and that's make guys cum."
More Teens »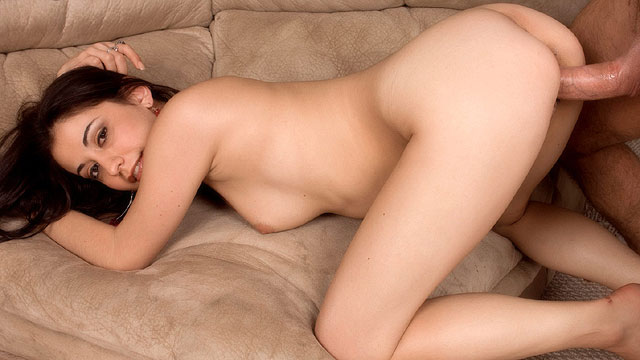 Nikki is yet another aspiring model, but she has no delusions or fantasies of catwalks and fashion shows. She wants to be a fuck-model. So she gets right down to it in her first audition. We love when the girls get off to a fucking start. She's a student from Kansas who's into fucking as much as she's into...well, just about anything. "Posing by myself sounds boring," she said. "I'll do it, but what I really want to do is fuck." Nikki likes being in school, but she's had porn on her mind lately, and that might be the direction her life takes for a while. "I get fidgety in class because I'm always horny," she said. "I need a job where I don't have to think about fucking. I can just do it." Nikki has come to the right place.
More Teens »